The COVID-19 pandemic is catapulting an investment in technology to quickly transform the food service industry. With national and state health department guidelines on social distancing, Quick Service Restaurants are hustling to shift priorities on to-go orders.
While there is an uptick in curbside pickup and delivery orders made via phone or Internet, restaurants with existing drive-thrus are especially capitalizing during these times. As a result, many people are curious about the safety of drive-thrus, your customers and staff included!
Smoothing Out Your Drive-Thru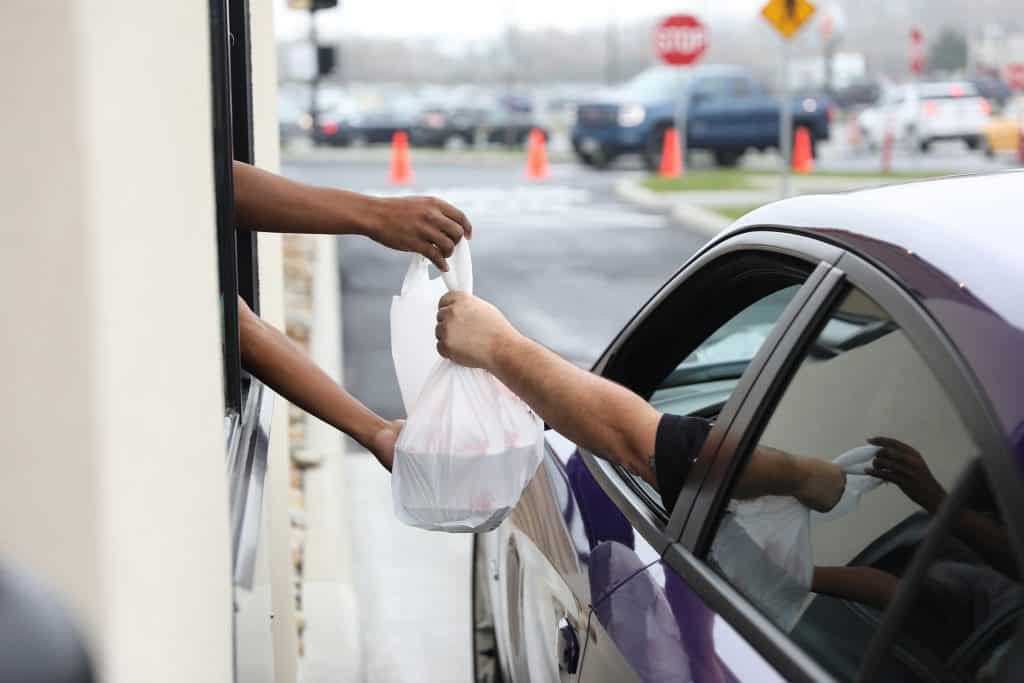 Drive-thrus are great for attracting customers looking for a quick bit to eat without having to spend too much time or effort. In the Coronavirus era, fast, easy, and familiar food options with minimal face-to-face contact make drive-thru options very appealing to hungry people. As an operator, it's crucial you make your drive-thru as frictionless as possible. The more speed bumps there are between your customers and their food, the less likely they'll be to return.
A number of factors can make or break the efficiency of your drive-thru. The friendliness of your employees, legibility of menus, number of vehicle lanes you can accommodate, speed of order fulfillment, and food quality all determine the drive-thru experience. Each factor must be considered so that customers spend minimal time collecting food while maintaining a safe social distance.
There are many Adding or updating your point-of-sale system, digital signage, wireless intercom headsets, tablets, or kitchen printers and displays). Because so much of the modern drive-thru depend on a good connection , Internet & WiFi reliability are central to a successful drive-thru.
Tablets Make it Faster
We all know that Chick-fil-A has one of the most successful drive-thru processes in the industry… and they haven't missed a beat during the current crisis. What's the not-so-secret ingredient?
Tablets.
If your restaurant has a single outdoor intercom, tablets allow your staff to roam line to take simultaneous orders. This speeds up the queue of vehicles in your drive-thru lane.
No drive-thru at all? No problem! Your employees are able to take tablets to the parking lot and enter customer orders window-by-window. This gives customers a convenient drive-thru experience, even if you don't have one.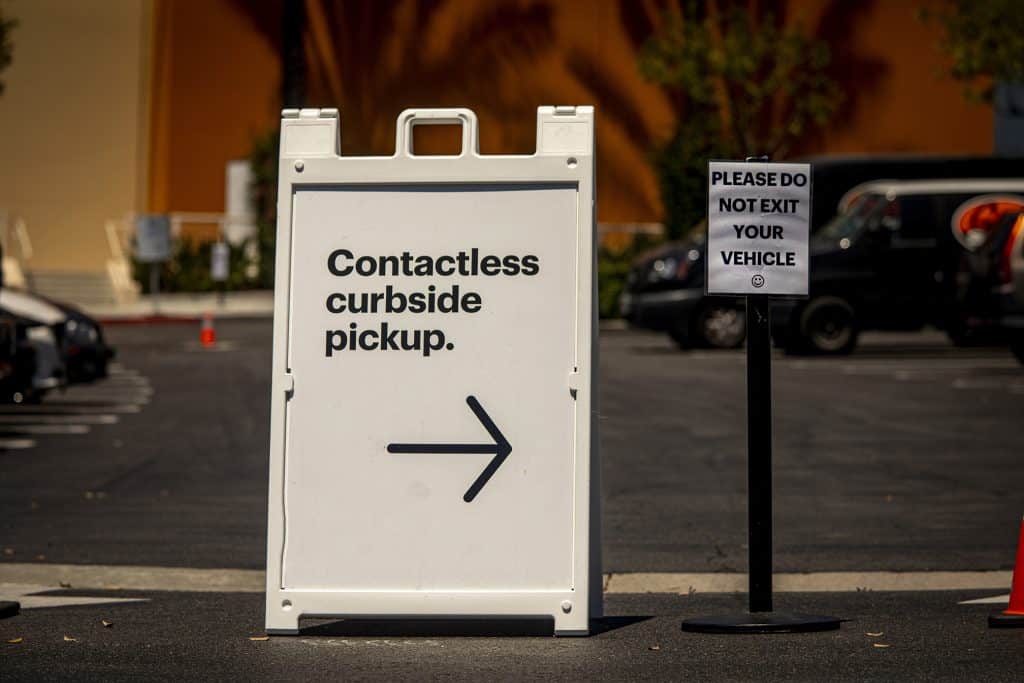 Don't Overlook Outdoor WiFi
Using tablets outside in the drive-thru relies heavily on well-positioned wireless access points (WAP). Internet for your tablets is made possible by installing outdoor WAPs in the spots where customers are placing orders.
Additionally, you should have free guest WiFi available outside of the dining room and around the drive-thru and parking areas. This allows customers to make orders on their personal devices while sitting in their cars and pass time while waiting for to-go food orders.
Updating Your Drive-Thru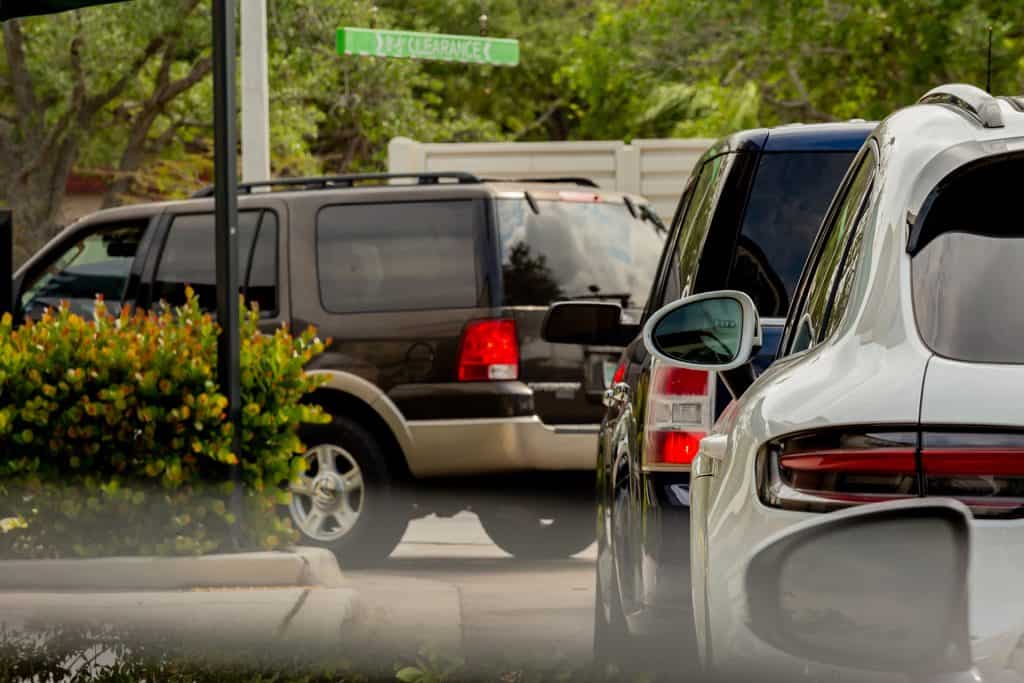 The digital transformation of drive-thru technology is essential to ensure boosted sales for restaurants. Utilizing new technology in your drive-thru systems improves efficiency in service delivery so that customers spend the shortest time possible in your drive-thru lane.
State-of-the-art intercom, headset, audio systems, and order displays all help keep clear communication between customers and staff, so food orders are as accurate as possible the first time around. Digital menus allow you to make quick menu updates as ingredients and supplies become more or less available.
This technology all works together to maximize your drive-thru profitability and efficiency. QSRs are now enjoying revolutionized speed in service delivery to stay open and competitive in the current economic climate.
Staying Safe & Healthy
New drive-thru technology allows QSRs to offer a smoother experience, serve diners more efficiently, and keep everyone safe and healthy. When updating the technology in your drive-thru, keep in mind that everything should work seamlessly to make it easier for your employees to maintain proper social distance while accurately delivering your product to your customers.
Updating your drive-thru services plays a significant role in adhering to government guidelines for restaurants. Drive-thrus are also a better platform to embrace technological advancement in service. The new technology also ensures economic sustainability for your restaurants and employees during the COVID-19 pandemic period.
Don't miss out on a potential game changer for your restaurants. Please reach out to us if you need any assistance in updating your drive-thrus for the new era.