As the Coronavirus pandemic continues across the U.S., Quick Service Restaurants (QSR) are adapting to stay safe for customers and employees and competitive in this new landscape. Since COVID-19 isn't showing any signs of going away soon, QSR are pivoting to the new normal to continue uninterrupted operations.

Quick service and fast casual restaurants are known for serving timely, affordable, and delicious food to those looking for a quick bite. As a result, they have become a staple of the larger restaurant industry with their dine-in, delivery, and drive-thru services.

If you run a QSR yourself, then you have seen the firsthand effects that the pandemic has had on your operations. While the current crisis has affected dine-in services by a large margin, it has also opened up new opportunities for delivery, phone & online ordering, and drive-thru solutions.

Under the threat of COVID-19, most people are wary of handling cash, credit cards or debit cards through a traditional point-of-sale (POS) system. Whereas, others don't want to come face to face with a cashier or delivery person to receive their food in person.

During these challenging circumstances, the contactless payment method can act as a saving grace for your QSR operations.
What are Contactless Payments?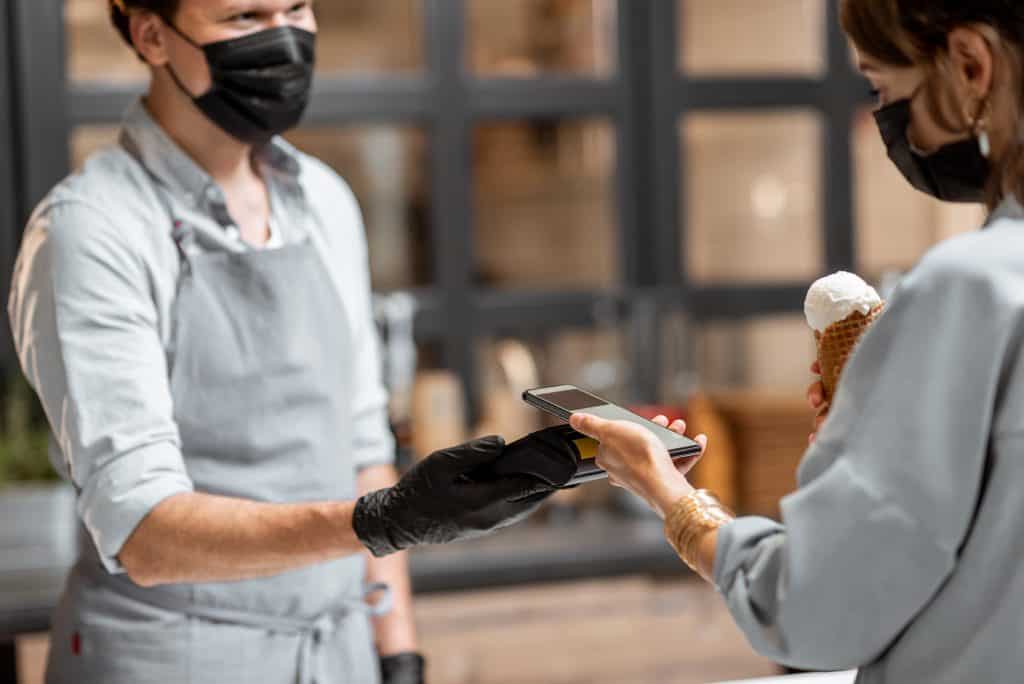 Simply put, contactless payments refer to a transaction where customers don't physically have to handle cash or payment cards face-to-face. The best example of this method is online ordering, where your customers can make orders and complete payments over the internet – without having to make any exchange in-person with your staff.

Since POS systems at restaurants have countless interactions with customers and employees on a daily basis, contactless payments prevent the possibility of contracting any bacteria from the equipment. As a result, these digital payments play a noticeable part in limiting the spread of the novel coronavirus.

There are several contactless payment methods your QSR can use to serve the crucial need for safety measures during the novel coronavirus crisis.
The interesting part? You don't have to stop at online orders. You can integrate any of the payment options outlined in this article through your curbside takeaway, delivery, and drive-thru services with ease.
Phone Orders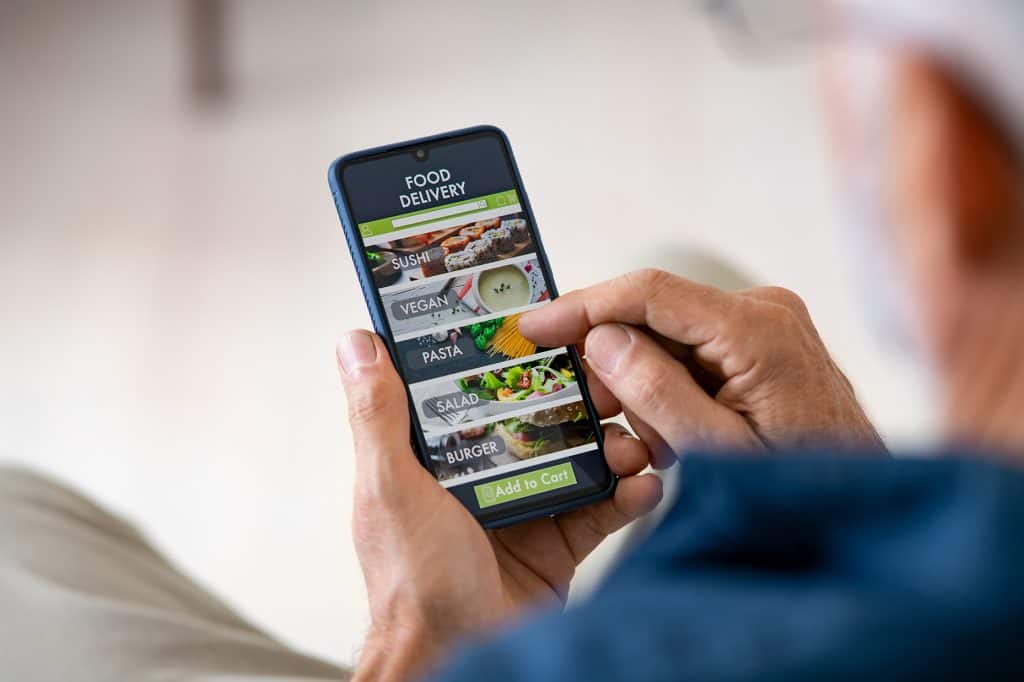 Whoever said that phone orders are a thing of the past? By integrating your own virtual payment gateway, your employees can process credit card and debit card payments over the phone in a safe and secure method.

This allows you to entertain contactless deliveries, where your delivery person can leave the customer's package outside their door with no physical handling of payment instruments.
Delivery
If you are offering (or now considering) deliveries through a third-party delivery app or even your own app, you can of course resort to online ordering for contactless payment. This allows you to accept quick and painless payments over the web, which once again lets you do contactless deliveries.

For customers who have troubles making online payments, you can also integrate QR code or tap-to-pay payments for deliveries. This ensures that your customers have multiple options to obtain their required peace of mind.
Curbside Pickup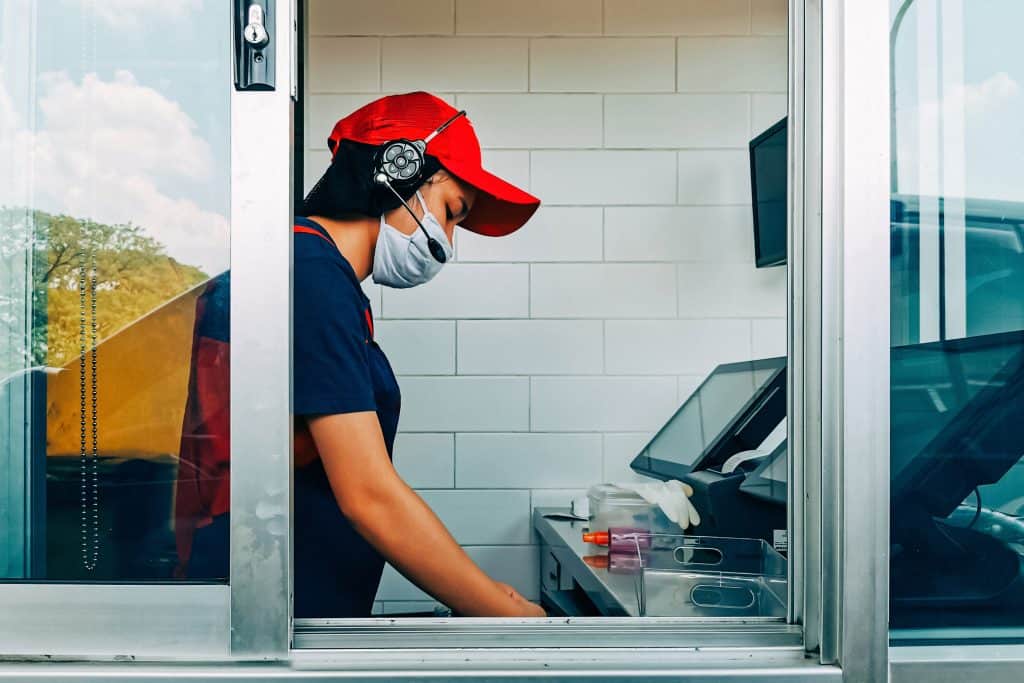 Apart from virtual terminals, you can also introduce QR codes to customers. This allows them to simply scan your unique payment code through their phone's camera and transfer your amount online.

Another method is tap-to-pay, where payments are facilitated through NFC in mobile devices. In this mechanism, customers just have to tap their phone against your point-of-sale POS system to let the payment go through.

QR code and tap-to-pay payments are optimal for in-person service such as curbside pickups, where your staff can handover the food package without any extensive contact with your POS system.
Digital Kiosks
While not completely contactless, in-store digital kiosks and self-service terminals (SSTs) allow customers to quickly make their payments without having to wait in long lines or talk to a cashier. This also helps to maintain physical distancing and curbs the spread of COVID-19.

Digital self-service kiosks, like those provided by Revel, Clover and Lightspeed POS are quickly becoming widely available and easily accessible, which makes them very popular with customers.
Drive-Thru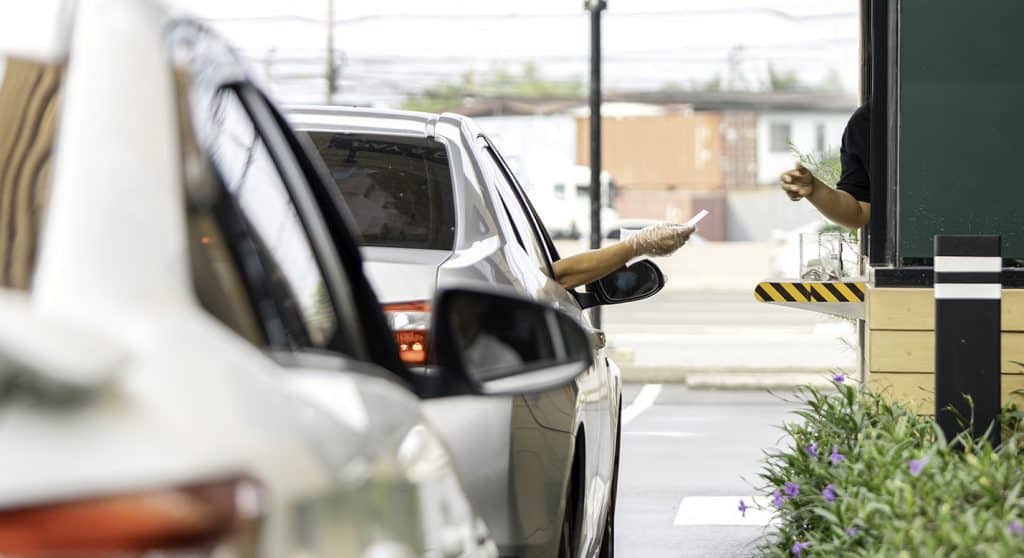 While drive-thrus have always been popular for convenience, speed, and ease, the American fast food drive-thru is experiencing a bit of a renaissance during these time. Even before the pandemic, your drive-thru may have been the lifeblood of your business.
Many QSR operators are taking the time to upgrade the technology in their drive-thru to make it as safe and fast as possible in hopes of attracting return customers.
New drive-thru technology allows QSRs to offer a smoother experience, serve diners more efficiently, and keep everyone safe and healthy. When updating the technology in your drive-thru, keep in mind that everything should work seamlessly to make it easier for your employees to maintain proper social distance while accurately delivering your product to your customers.

With the integration of QR code payments, tap-to-pay, outdoor guest WiFi, and online ordering via an order-ahead feature, you can turn your drive thru into the epitome of contactless payments. This helps those customers decide where to go for a fast meal when they want to steer clear of any risk factors. As a result, you grow your business!
SymplyFi Makes it Easy!
By following the contactless payment optionss outlined in this article, you can easily adapt to the challenges posed by the novel coronavirus and provide your customers with a safe way to enjoy their favorite food.
Don't miss out on a potential game changer for your restaurants. Please reach out to us if you need any assistance in establishing contactless payments in your restaurants.