More than ever, it's become important that quick service restaurants (QSR) future-proof their stores. Using technology to better serve customers and expand strained margins is two-way street… Customers expect the QSR experience to be as tech savvy as possible and restaurant owners need systems that make transactions run more efficiently.
We've defined a few places in this article where restaurants can future-proof processes to serve more customers safely and quickly.
Update Your Point-of-Sale System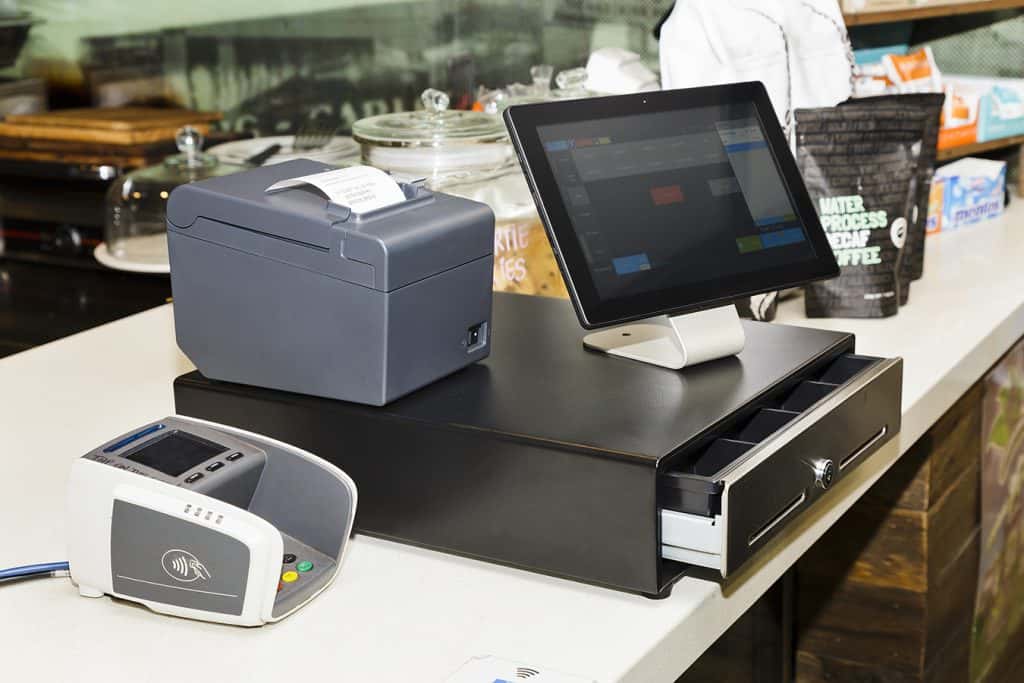 As the operator of multiple QSR locations, you need a modern Point-of-Sale (POS) system that easily integrates with the other technology in the restaurant. From online ordering (OLO) services to phone orders to in-store kiosks to the kitchen displays and printers informing the line cooks, all POS information should be working seamlessly throughout the entire process.
Not only does this improve the information communicated to your employees working in the store, but it also provides you with a clear picture of what's happening inside all of your locations.
You may think that a fully integrated POS would pose a huge data security liability for your business and brand, but not necessarily. With the right partners, it is possible to isolate the POS from other devices on your network while maintaining seamless connection with the rest of your tech!
Provide Guest WiFi
It's important for restaurants to provide customers with what they want when they visit a QSR, and free WiFi access is just expected these days. However, offering guests your WiFi at no extra cost benefits you as well!
Even during this time of pickup-only orders, it's very important that you are able to collect as much information about your visiting guests as possible.
For this reason, guest WiFi has become a marketing necessity with many restaurants, helping you track your customers' interaction and purchasing habits. By adding a branded login portal, you encourage guests to enter their email information in exchange for WiFi access. This allows your marketing team to continue communicating with those customers long after they leave your store. Follow-up emails, offers, and coupons keep them coming back.
Automate Your Kitchens with IoT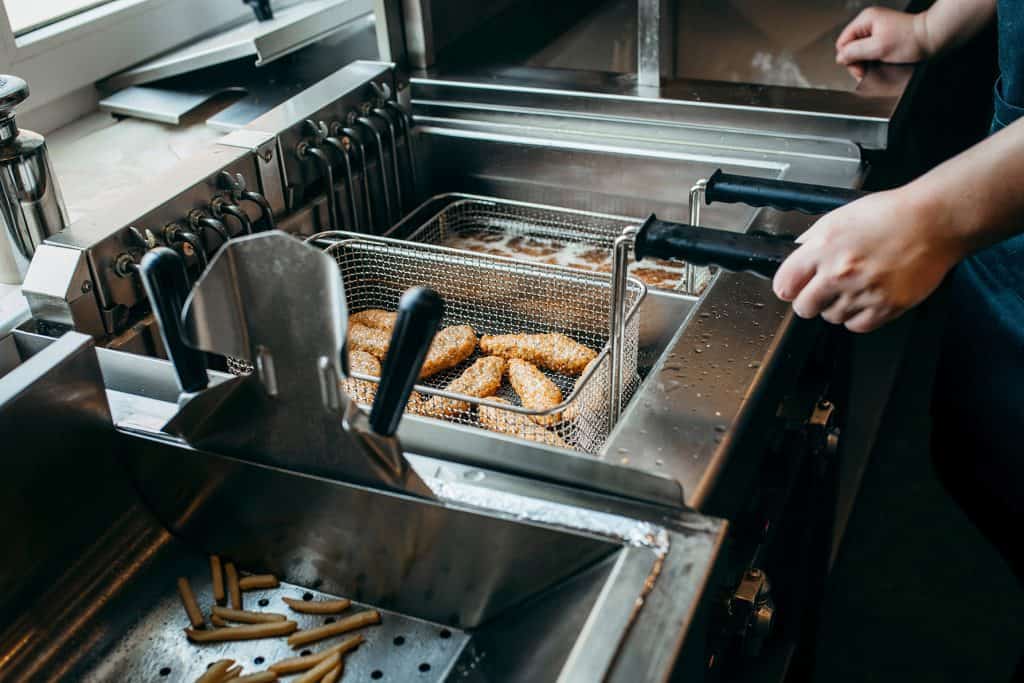 The past decade has seen an explosion in the Internet of Things (IoT), and restaurant kitchens have not been spared. Refrigeration sensors, oven timers, ordering kiosks, phones, and kitchen displays are all connected to the Internet, and monitored via the cloud. Even the drink machines are on WiFi!
However you set it up, automating whatever can be automated in your kitchens pushes the true potential QSR has to deliver good food as fast and as accurate as possible, more than ensuring happy customers. Real time monitoring helps managers spot problems before they happen and access to all this aggregated information helps owners plan better.
Utilizing Online Ordering
Like it or not, OLO is here to stay and you better have a plan for it! Some restaurant owners have created virtual kitchens, sometimes called "ghost kitchens", staffed only with cooks. This model allows restaurants to provide services to customers who use mobile meal delivery apps like Uber Eats, Grubhub and DoorDash. These delivery-only locations can give you a way to expand business without the overhead of extra staff and dining room space. For some restaurants, serving customers late at night provides restaurants with substantial income from late-night diners.
Take Phone Orders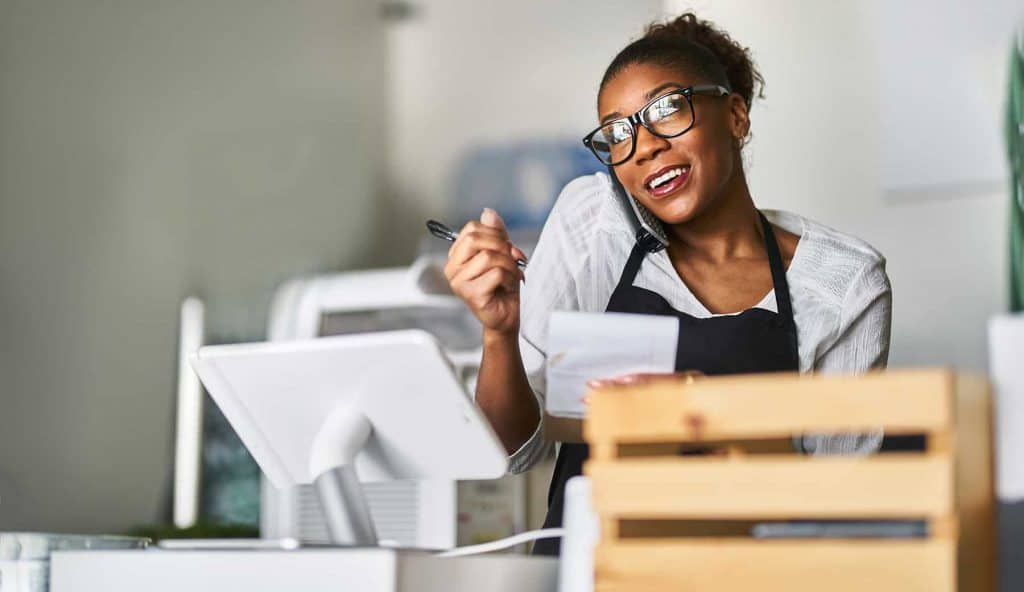 The phone may seem like a relic, but you probably already know that there are still many customers who use a phone to order food for pick-up, delivery, or to place large catering orders. Phone orders have proved time and again to help restaurants increase sales and serve customers faster.
Plus, phone systems today have become very sophisticated in what they have to offer fast casual restaurants. From interactive voice response (IVR) menus to call routing to catering queue management, make sure that you're utilizing all the features available.
Connect Multiple Locations
As mentioned with your POS systems, restaurant groups with multiple locations can profoundly benefit from connecting all restaurants to a single, secure network. With you POS at the center, Kitchen IoT, OLO, and phone orders work together to maximize efficiency and profit.
As outlined in this article, restaurant technology can provide deep insight into what is transpiring in your individual stores. True connectivity allows you to easily spot trends in sales, hour by hour and day to day. This helps with food and supply ordering, staff scheduling, marketing, long-term planning, and business expansion.
Restaurant owners can take advantage of opportunities to partner with other businesses and use services that will help you run your businesses efficiently. By working efficiently, QSRs can continue to provide good customer service to expand your businesses. The use of technology can help restaurants reduce the amount of downtime in your businesses. The use of technology in restaurants can attract more customers which can help create sustainable restaurants in communities.