Retail PCI Compliance is getting worse.
How Bad is It?
Only 28% of global businesses were able to maintain full PCI DSS compliance last year! And according to the recently released Verizon Business 2020 Payment Security Report, that number has been on the decline, dropping 27% over the past 3 years.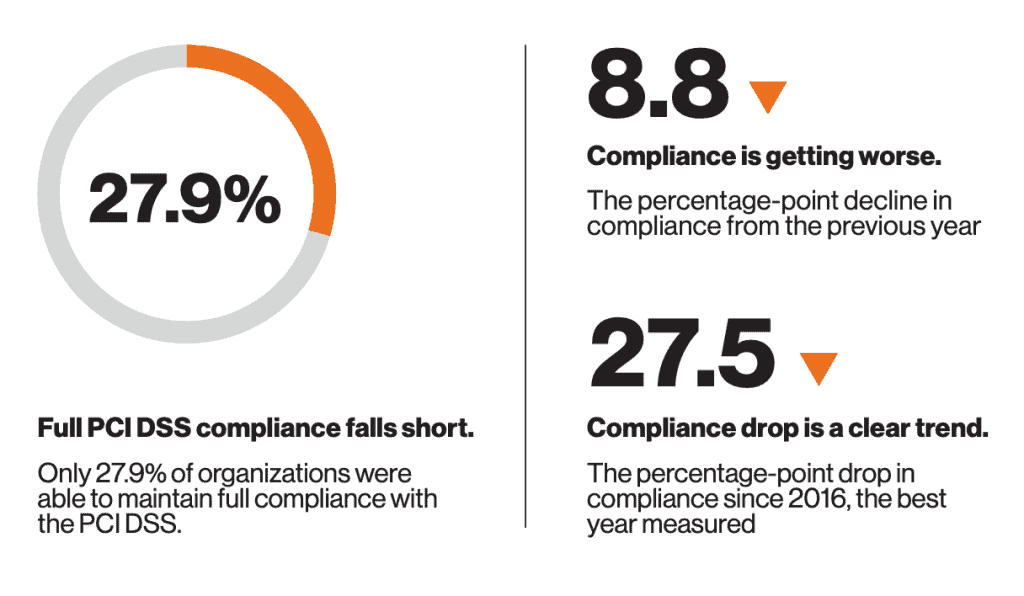 Even more alarming, the report reveals that just 52% of businesses successfully test security systems and processes and less than half of American organizations even bothered to change vendor defaults or have a process for monitoring them.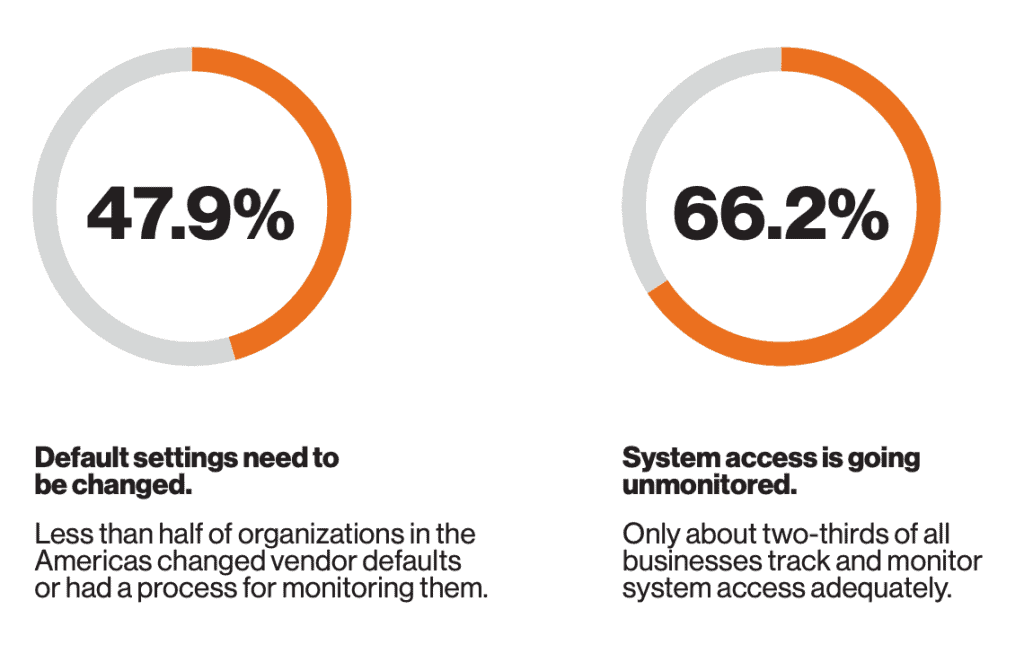 Maintaining PCI Compliance is important because it protects your business if a data breach ever occurs and sensitive customer credit card data leaks. PCI DSS Compliance provides best- practices guidelines to help reduce the risk of a breach. However, failure to comply could lead to large fines.
What's at Stake?
You only need to read recent headlines to know that data breaches and computer hacks are very common. At least 19 US companies reported data breaches in 2018 & 2019. Most of those breaches were caused by flaws in POS and other payment systems, either online or in stores. Any compromise in data is a real danger for both your company and your customers, as a breach can damage the trust shoppers have in you. Restaurant operators simply can't afford to drop the ball on data security and PCI Compliance.
The 2020 coronavirus pandemic is driving many of your customers towards preferring credit and debit cards over cash. As a result, more data is generated and needs protection. Payment security needs to align with your business strategy and stay a priority if you want to keep consumer trust throughout the COVID-19 crisis.
Are You Keeping Up with PCI Compliance?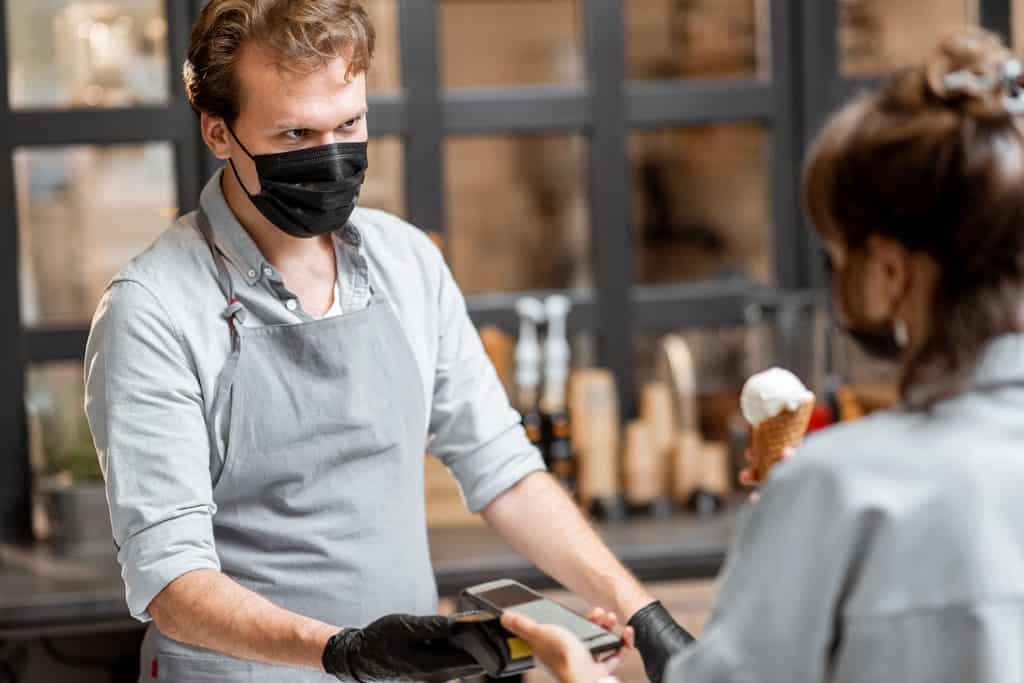 Firewall security requires constant vigilance. Finding and installing a managed firewall is just the beginning of your security solution. Secure networks require the repetitive tasks of monitoring, adjusting, and testing. You can't do it alone!
SymplyFi's managed firewall implements security measures on your own private cloud network to support any level of PCI Compliance. Built into SymplyFi's turnkey QSR Solution is an easy, reliable, cost-effective means of achieving & maintaining PCI Compliance, held to the strict standards of a Level 1 PCI audit. We secure all store tech 100% – No other action is needed to protect your customers' sensitive information.
With our secure 4G LTE backup Internet, your stores are always online and phones never go down. So, you'll never need to process credit cards offline or lose revenue due to network downtime. Plus, we monitor your network 24/7 and give you round-the-clock emergency support. If you like the sound of that, or if you'd like an audit of your store's security, contact our team here for more information!