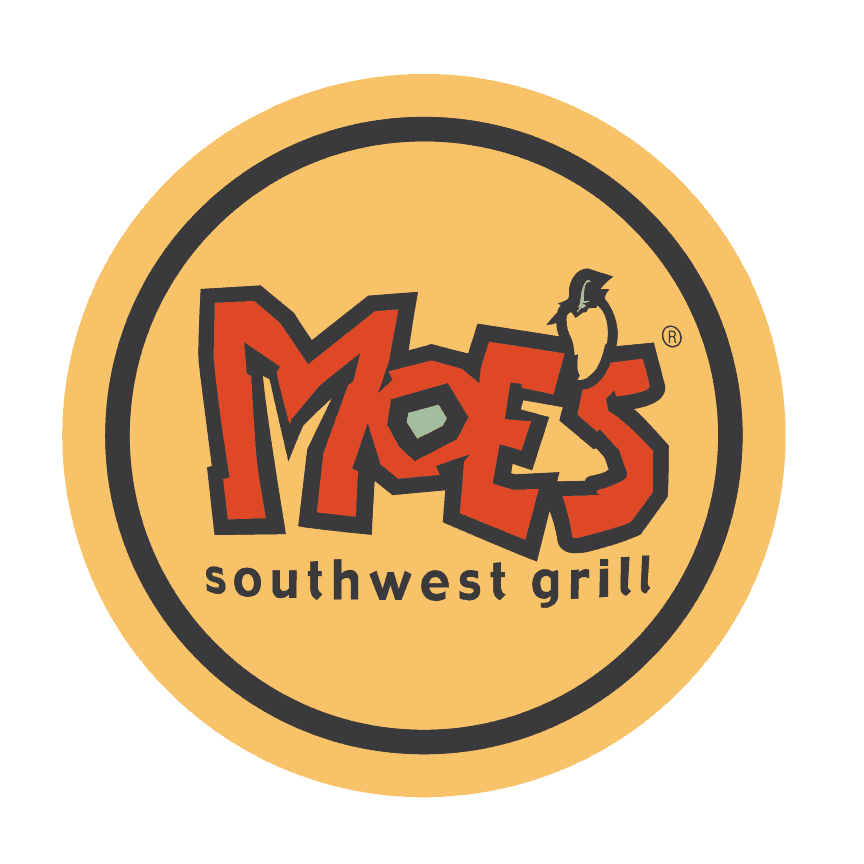 BACKGROUND
Sterling Restaurants, LLC is one of the largest franchisees operating Moe's Southwest Grill restaurants.
61 Units
Based in Atlanta, GA
---
CHALLENGES
Increasing Internet Downtime Due to Local Outages
High Risk of Data Exposure
Disjointed Firewall Solutions
Level 4 to Level 2 PCI Compliance
Small IT Team & Store Managers Doing IT Troubleshooting
---
GOALS
Reduce Store Internet Downtime
Managed Firewall Solution
Simplify IT Support Processes
Scale Franchise Store IT Efficiently
---
RESULTS
4G LTE Internet Backup Allows GMs to Focus More on Customers & Staff
One IP Address Across All Locations Eliminates Logistical Problems of a Limited IT Department
Poised for Growth
As one of the largest franchisees of Moe's Southwest Grill, Sterling Restaurants understands that the right tools can help keep their stores at the top of the game. After doubling their franchise size over the course of just a few months in 2016, it became clear that the group's current mix of piecemeal network products was not going to cut it!
Across the board, Sterling properties in Florida, Georgia, North Carolina, and South Carolina had been troubled by increasing downtime and lost opportunity costs due to constant local Internet outages. The store managers would spend hours troubleshooting Internet service provider issues while business was halted with downed POS systems and other cloud applications. As Sterling Restaurants' IT Director, Jake Dumas explains, "We needed to deal with the downtime in the stores. If your restaurant goes down at lunchtime, you're dead in the water. That shouldn't be happening in this day and age."
"The general managers were the ones dealing with all of this. They would spend hours on the phone with our ISP whenever the Internet was down. This was often in the middle of a busy lunch, and they can't run credit cards. That's 70% of our sales. It was a nightmare," says Dumas.
Additionally, with the increase in credit card transactions from recent store acquisitions, Sterling needed to push PCI Compliance from Level 4 to Level 2. "We wanted to pull the scans in-house," said Sterling CFO, Kathy Ryback. "We needed a solution that was going to work with what we had in place."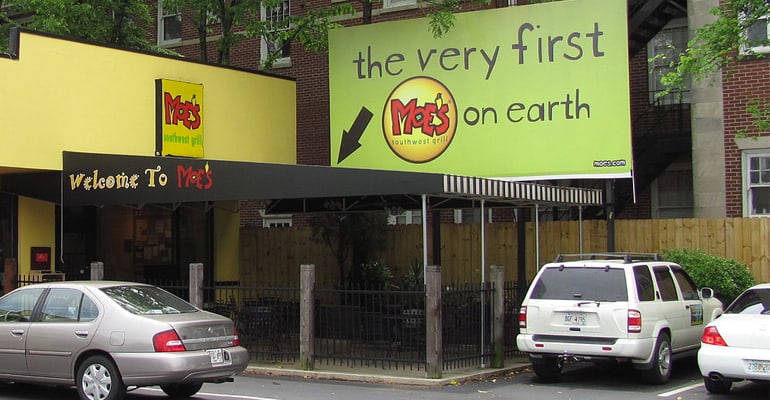 Getting the Right Tools in Place
SymplyFi leverages advances in cloud technology to make secure telecommunications, Internet, & networking easy, reliable, and affordable for restaurant groups of any size. SymplyFi offers IT, telecomm, and networking services for multi-unit retail business or franchise restaurant groups like Sterling.
For Sterling's franchise Moe's restaurants, SymplyFi was able to seamlessly & quickly implement these helpful features with what the restaurant group already had in place:
4G LTE Backup to Eliminate Internet Downtime During Local Outages
Shared Public IP Address for All 61 Locations for Easier IT Administration
Centralized Management of the Company's Network, WiFi Services, Firewall Security, and PCI Compliance
24/7 System Monitoring, Automatic Outage Detection, and Store IT Support
Centralized Catering Call Center System Shared by All Stores with Remote Agent Login
Achieving Reliable Internet at Scale
With SymplyFi, Sterling Restaurant Group was able to implement standardized IT processes across all 61 Moe's locations. "I was driving everywhere," explains IT Manager Jake Dumas. "What was taking us days, even weeks sometimes to set up now takes us a couple of hours because I can control everything from my office. Plus, now it only takes me a few hours to set up phones and Internet for a new store."  With fewer Internet problems overall, Sterling's store employees can just concentrate on serving their customers.
"Eliminating Internet outages has probably been the biggest success that we've had with SymplyFi. Now there's very little downtime. Also, the sales numbers we get every morning are more accurate because everybody's pulled. It's cleaned up that whole side of the business. Everyone is thrilled," exclaimed Ryback.
The SymplyFi platform ensures the performance of cloud-based business applications, reliability of POS systems, and voice quality of phone lines. SymplyFi offers one complete connectivity & IT solution from one company... not a piecemeal bundle from multiple vendors. This ensures that location cloud applications always work, credit cards always process, and the phones always ring.
Get Rid of Your Technology Headaches


Start with SymplyFi, today!